AFC Curated Guests | M/FW 2019
Get to know some of the amazing guest labels that you'll find at our upcoming AFC Curated pop-up at Melbourne Town Hall during this year's M/FW!
MEET | NGALI, VOVO THE LABEL, CHLOE MoTTAU, ASIYAM, pendulum studios, the r collective, erik yvon, BLIND GRIT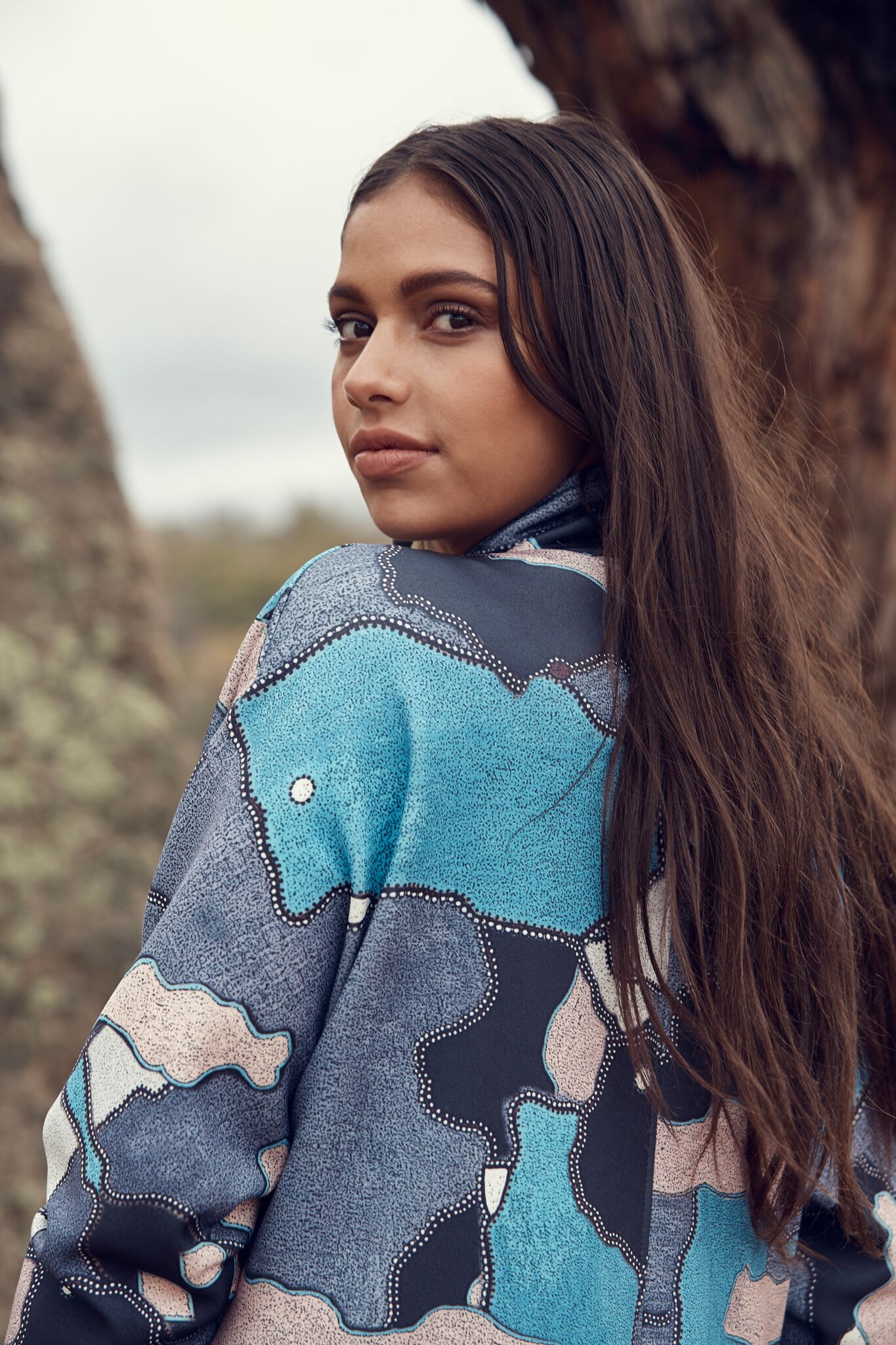 Ngali is a Naarm (Melbourne) based fashion label founded and designed by Wiradjuri woman Denni Francisco. In the spirit of collaboration, Ngali works together with emerging, inspiring and gifted Aboriginal and Torres Strait Islander artists who showcase their talents through the mediums of painting, photography and artistic creation. We translate that art into easy wear and eco-conscious clothing and collectibles.
Chloe Mottau is a Sydney based, textile led designer. Her work explores tension, colour and form through a playful balance of knitwear and wovens. A sense of naivety and intuition leads her practice, calling upon memory, nostalgia and curiosity to direct each piece.
Asiyam founder and creative director, Asia Hassan, is finding the balance between the alignment of tradition and modernity. Asiyam is reinventing outerwear, celebrating long silhouettes, layering, oversized pieces and an unconventional blending of fabrics.
PHOEBE TAYLOR & ASHLEE PIERCE
Conceived in the depths of Melbourne's underground art and punk rock scene, VOVO's debut collection is an expression of unruly freedom and imagination. The label exudes rebellion and celebrates the expression of the inner identity through the second skin. You are what you eat, you are what you wear, and everyone is invited to this fantastical feast. The Melbourne musicians, come designers, Phoebe Taylor and Ash Pierce have successfully carved out a niche in the bespoke fashion landscape by way of commissioned garments and styling for internationally acclaimed musicians, artists and performers.
The R Collective is a social impact upcycled fashion brand on a mission to turn waste materials into luxury clothing. Born from Hong Kong based NGO Redress, The R Collective collaborates with the best new talent in sustainable design from all over the globe to explore innovative techniques and catalyse a circular fashion revolution. The Avoidance collection was designed in collaboration with Melbourne based zero waste designer Tess Whitfort, who was the 2018 winner of the International Redress Design Award.
PENDULUM Studios is the new label from internationally acclaimed sustainable designer Tess Whitfort, all about creating new solutions to the major sustainability issues within the fashion industry. The brand is big on innovation and creativity and strives to make the most sustainable gear possible in it's signature grunge style. Because being a good person and a total badass aren't mutually exclusive.
Erik-Yvon is a fashion designer based in Melbourne, Australia specialising in men's and women's wear. Drawing inspiration from his origins in Mauritius, E-Y creates bold transeasonal pieces. The label creates a dynamic combination of elements; colours, prints, shapes and textures which define the core of each collection. Colourful and bold themes are inspired from artists, diverse cultures and everyday surroundings. The label is ethically produced (Made in Melbourne) and endeavours to support local businesses by engaging with the community.
A collection from Australia's first legally blind fashion designer, Nikki Hind. The label features inspirational athleisure wear created by those who conquer challenges, for those who are ready for one. 'See me', the label's first collection and is an expression of unseen strength and elegance. Effortless chic, with a story of complexity and intelligence behind it, the collection features open backs and shoulders and silk and denim reversible pieces.
SEE YOU THERE
Catch the labels and the AFC Curated pop-up at M/FW this August 29 - September 5 at Swanston Hall in Melbourne Town Hall!